Doers of the Word                                
Oct. 4        
Persnickety … Whatever!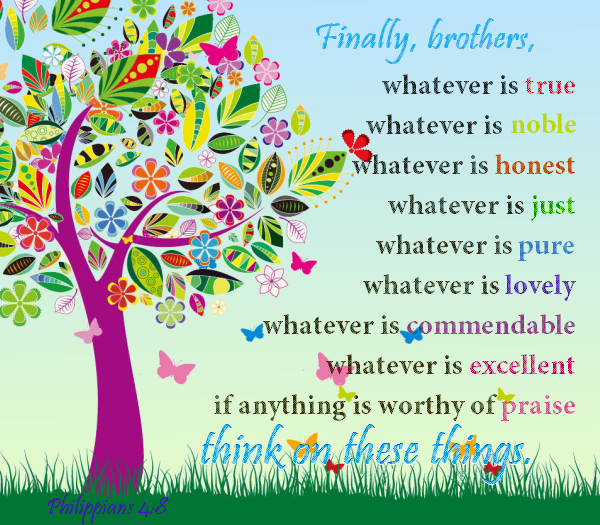 Benjamin Franklin frequently supported his political arguments with biblical references. He could be persnickety about others' interpretation of the bible.
In his autobiography he was bothered by a sermon on Philippians 4:8 in today's reading and thought the preacher missed the point. He said this about him, "Finally, Brothers (and Sisters!), whatsoever things are true, honest, just, pure, lovely, or of good report, if there be any virtue, or any praise, think on these things; and I imagined in a sermon on such a text, we could not miss of having some morality. But he confined himself to five points only… 1. Keeping holy the Sabbath Day. 2. Being diligent in reading the Holy Scriptures. 3. Attending duly the Public Worship. 4. Partaking of the sacraments. 5. Pay a due respect to God's ministers. These might be all good things, but as they were not the kind of good things that I expected from the text, I despaired of every meeting with them from any other, was disgusted, and attended his preaching no more.
On a lighter note.
The British Broadcasting Corporation (BBC) adopted the motto "Nation shall speak peace unto nation." The BBC created a crest emblazoned with the Latin word "quaecunque" which means "whatever". This alternative motto reflects Philippians 4:8 which encourages people to think about whatever is noble and true. The word expresses the BBC's commitment to truth and quality journalism. It is also inscribed at the entrance of the BBC headquarters.
Whatever!
Oh! Check out the Beatification of a 15-year-old Italian boy on Saturday, Oct. 10 in Assisi, Italy. He died on Oct. 12, 2006 and was quite a computer enthusiast. Teenagers! Get to know this boy. His incorruptible body is displayed at the Franciscan convent in Assisi.