Daily Mass
To join in daily Mass from Bishop Barron's Chapel, please follow the link below. Daily Mass is posted at 8:15am ET each day.
https://www.wordonfire.org/daily-mass/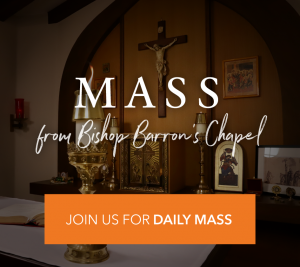 An Act of Spiritual Communion
My Jesus, 
I believe that You
are present in the Most Holy Sacrament. 
I love You above all things, 
and I desire to receive You into my soul. 
Since I cannot at this moment
receive You sacramentally, 
come at least spiritually into my heart.
I embrace You as if You were already there
and unite myself wholly to You.
Never permit me to be separated from You.
Amen.
Sunday Masses

To join in Mass with Bishop Steven Biegler from the Diocese of Cheyenne, please follow the links below. Mass is performed in both English and Spanish.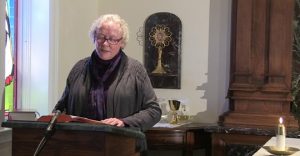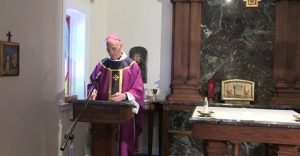 ** Due to the current health scare, all Masses within the Diocese of Cheyenne are temporarily suspended. Father Lucas & Father Phillip will still be holding a daily private Mass at which time parishioner intentions will be fulfilled. **
Saturday Vigil: 5:30 PM
Sunday: 8:00 AM; 10:00 AM; 12:00 PM (Spanish)
Confession/Reconciliation
** Temporarily Suspended **
Thursday: 12:00-1:00 PM (Spanish and English)
Saturday: 4:00-5:00 PM (Spanish and English)
Click here to see the full liturgy schedule.