Stations of the Cross & Fish Fry
Join us every Friday night for Stations of the Cross at 5:30pm, with a Fish Fry after, starting at 6:00pm.  Every Friday during the Lent Season (WITH THE EXCEPTION OF MARCH 17TH which is our St. Patrick's Day Party!)
Fish Fry suggested donations (donaciones sugeridas):
Family (Familias) : $25
Adults ( Adultos): $10
> 6 (Niños de menores de 6): Free (Gratis)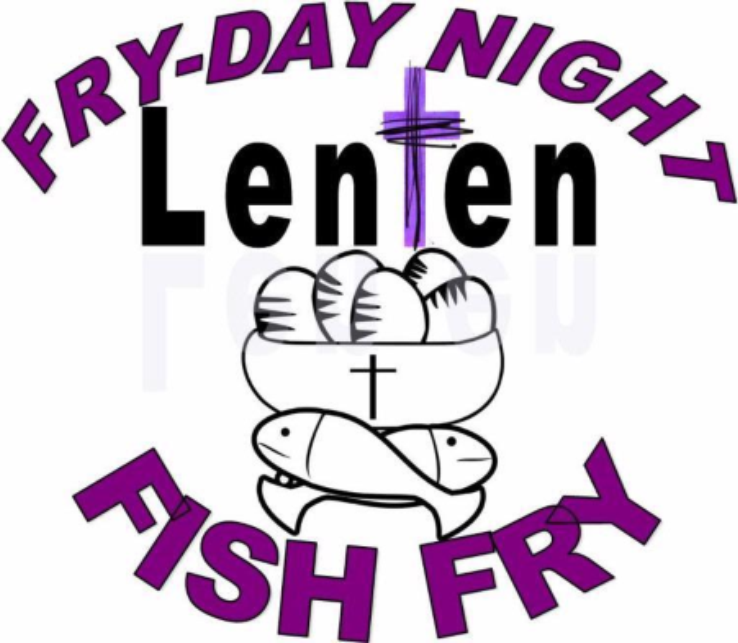 Via Crucis y Pescado Frito
Estan cordialmente invitados todos los viernes por la noche para el Via Crucis a las 6:30 p. m., con una cena de pescado frito ANTES del Via Crucis, a partir de las 6:00 p. m. Todos los viernes durante la temporada de Cuaresma (¡CON LA EXCEPCIÓN DEL 17 DE MARZO que es nuestra Fiesta del Día de San Patricio!)
HOLY FAMILY: Fridays at 6:30pm
Current Mass schedule is as follows:

Monday-Saturday: Morning Mass at 8:00am
Thursday:
5:30pm Mass
Adoration from 8:30am-5:15p
Friday:
Spanish Mass at 7:00pm
Saturday:
Confessions heard from 4:00-5:00pm
5:30pm Mass
Sunday:
8:00am Mass
10:00am Mass
12:00pm Spanish Mass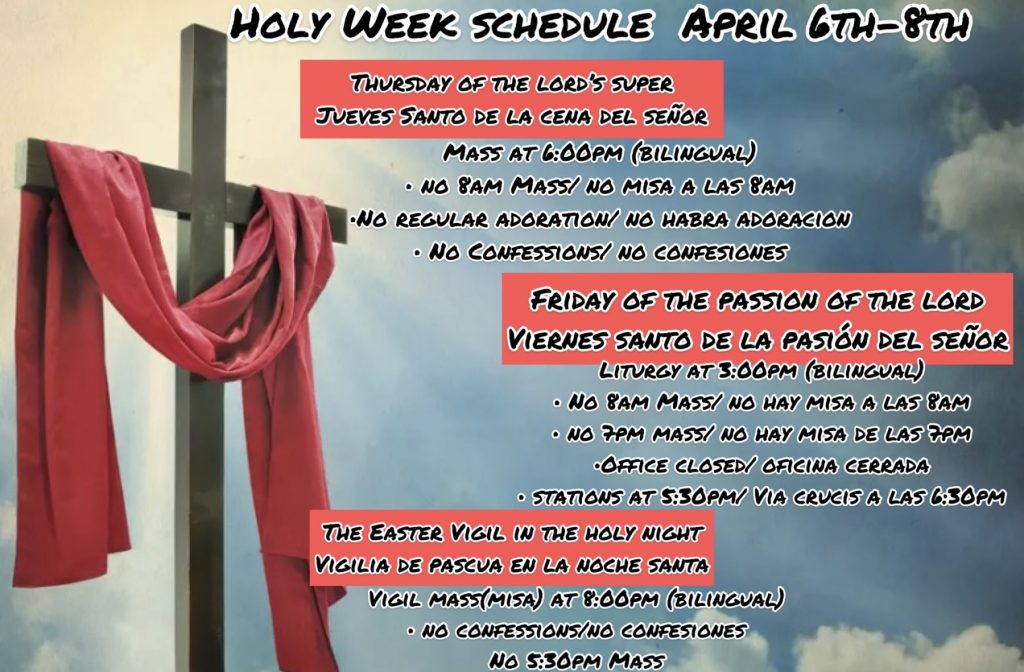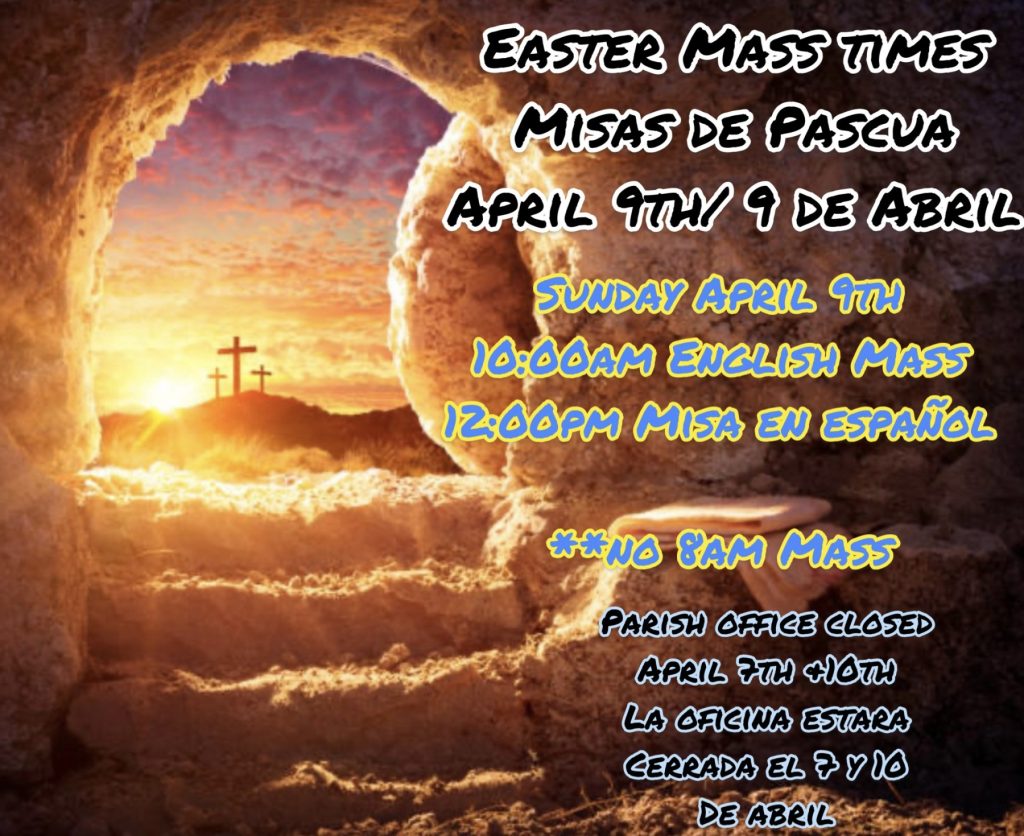 At The Chapel of the Sacred Heart: Currently Closed

Sundays:
5:00pm Mass
** Please view the calendar for a current Mass schedule. Public Masses have resumed. No reservations are required.  **
Confession/Reconciliation
** Priests are available to hear confessions from 4-5:00pm on Saturday afternoon.
Please call the office if you would like to schedule a confession outside this time.
#307-733-2516 **
Click here to see the full liturgy schedule.