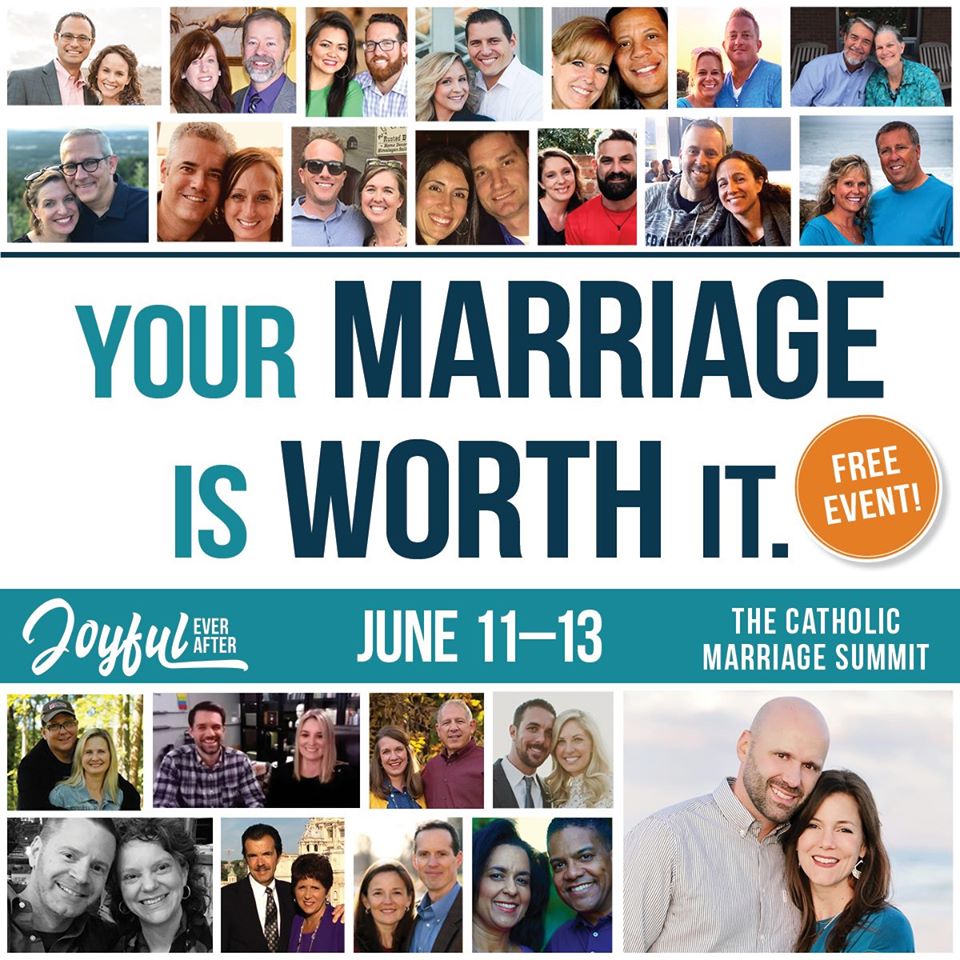 In less than a week, thousands and thousands of couples from over a dozen countries are going to be showing up to the Free online Catholic Marriage Summit (June 11-13).

Over 60 other Catholic couples including Scott & Kimberly Hahn, Bobby and Jackie Angel, and Matt & Cameron Fradd will be sharing and going deep on the real issues of married life.

Jenn and Matt Lozano are going to be a part of this amazing event and are giving a presentation on:

The Holy Spirit in Marriage: Being a Prophet of God's Love to Your Spouse

Here's just a small sample of the range of topics the summit will be getting into:

– Christopher and Wendy West… "The Marital Dance and How to Stay in Step with God's Love Song in Joys and Trials"

– Andrew and Sarah Swafford…. "Do Catholic Couples Fight? Five Tips for Overcoming Negative Habits"

– Tim and Lara Kirk…."I Can't Make You Happy: Taking Responsibility For Your Own Emotional Life For The Sake Of A Flourishing Marriage"

– Ryan and Kelly Breaux…"Grieving Together: Learning How To Grieve With Your Spouse After Miscarriage And Child Loss"

This is going to be awesome!

To register:
https://www.joyfuleverafter.org/a/27520/gUz8CXLh

You can also get loads of more awesome content by getting an All-Access Pass here: https://www.joyfuleverafter.org/a/27521/gUz8CXLh

Please like and share this post with your friends!