Your local Knights of Columbus council is pleased to announce a scholarship for young men of the parish to use for secondary education purposes (college or trade school). Any male high school senior who is a practicing Catholic in good standing at OLM is eligible to apply. The scholarship amount will be up to $500 and will be awarded by July 1, 2020 with proof of acceptance from a secondary education institution. The applicant should write a short essay including why their faith is important to them; how they are active in the Parish; as well as information regarding outside and/or school activities they participate in and what they intend to use the money for. They should also include their high school cumulative GPA. Applications should be mailed to Knights of Columbus Council 9431, Our Lady of the Mountains, PO Box 992, Jackson, WY 83001 or can be dropped off at the Parish office and put in the Knights mail box. Questions about the process can be directed to any Knight. Applications are due by February 28, 2020.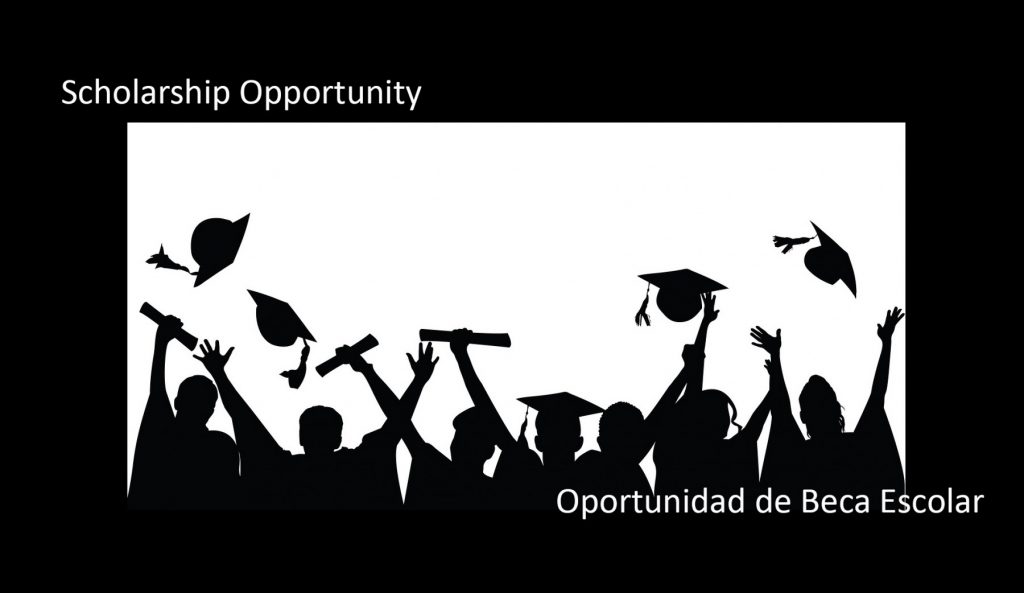 Oportunidad de Beca Escolar
Su consejo local de Caballeros de Colón se complace en anunciar una beca para jóvenes de la parroquia para fines de educación secundaria (colegio o escuela profesional). Cualquier estudiante de último año de secundaria que sea miembro de nuestra parroquia con buena reputación como católico práctico es elegible para postularse. Los el monto de la beca será de hasta $ 500 y se otorgará antes del 1 de julio de 2020 con prueba de aceptación de una institución de educación secundaria. El solicitante debe escribir un ensayo corto para incluir por qué la fe es importante para ellos; cómo son activos en la parroquia; también information de actividades en las que participant dentro/ fuera de la escuela y para qué pretenden usar el dinero. También deben incluir sus GPA acumulativo de secundaria. Las solicitudes deben enviarse por correo al Consejo de Caballeros de Colón 9431, Nuestra Señora de Las Montañas, PO Box 992, Jackson, WY 83001 o puede dejarlo en la oficina de la parroquia y poner en el buzón de los Caballeros. Cualquier pregunta sobre el proceso puede ser dirigida a cualquier Caballero. Las solicitudes deben presentarse antes del 28 de febrero de 2020.