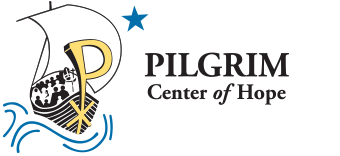 Invoking the Holy Name of Jesus is one of the shortest, most powerful prayers you can recite. We may have been hearing this name since childhood, but how many have an adequate idea of the great wonders of this Holy Name? It is so powerful, so certain, that it never fails to produce in souls the most wonderful results.
Find out more by visiting www.pilgrimcenterofhope.org or by speaking with Deacon Harry after Mass.
~~~
Invocar su nombreInvocar el Santo Nombre de Jesús es una de las oraciones más cortas y poderosas que puede recitar. Es posible que hayamos estado escuchando este nombre desde la niñez, pero ¿cuántos tienen una idea adecuada de las grandes maravillas de este Santo Nombre? Es tan poderoso, tan seguro, que nunca deja de producir en las almas los resultados más maravillosos.

Obtenga más información visitando www.pilgrimcenterofhope.org o hablando con el diácono Harry después de la misa.