Doers of the Word                      
Holy Thursday 2021                                     
Dusty Feet!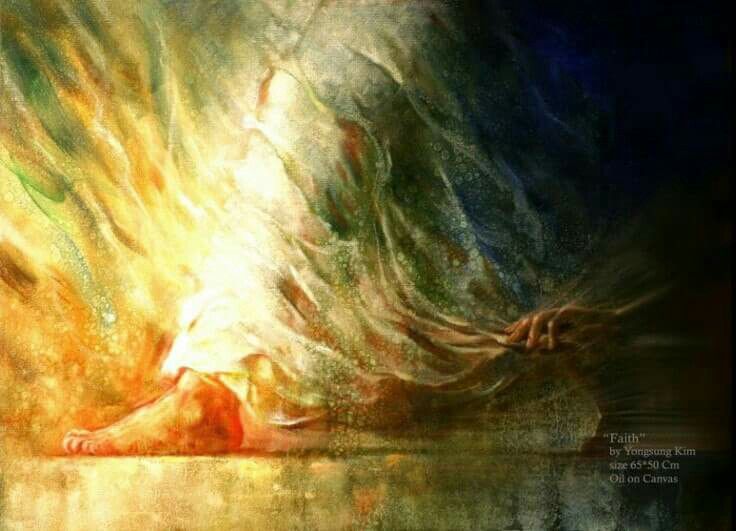 As Jesus neared the end of his ministry, he held a dinner for His closest friends. The gesture he performed speaks volumes. He left his seat and found a basin and towel. He knelt to wash the feet of the apostles at the table. Foot-washing was an act of hospitality to weary, dusty guests and was normally performed by household servants. Leaders and hosts never stooped to that menial task. But Jesus did.
Seated once again at the table, Jesus asked whether his followers understood what he had done. He urged them to assume the same posture, following his example in serving others. He assured them of his blessing if they did.
Jesus still calls his followers to be leaders in serving others, not only in church but also in our public and professional lives. No corporate memo or rousing speech will ever have the impact of a leader consistently modeling a servant's attitude – placing others' needs before our own, taking measurable action to meet those needs, and doing it all without looking for reward.
Do we have leaders today who refuse to play underhanded politics? Read Nehemiah 6:5-9. When intimidation failed to halt progress on Jerusalem's wall, Sanballat and his allies campaigned to smear Nehemiah's reputation.
Nehemiah dismissed their accusations, apparently not even bothering to prevent their letters from reaching the king. With a clear conscience, Nehemiah must have counted on the full trust of King Artaxarxes, who knew his years of faithful service. Nehemiah also refused to resort to counter-accusations. Rather than waste time on verbal exchange that would distract him from the wall, he prayed and ignored the underhanded politics of his adversaries.
As leaders we must maintain our integrity in work and deed so that the opposition has no grounds for accusations made against us.  And we must resist the temptation to engage in their political games, choosing instead to continue the work we have set out to do.
~~~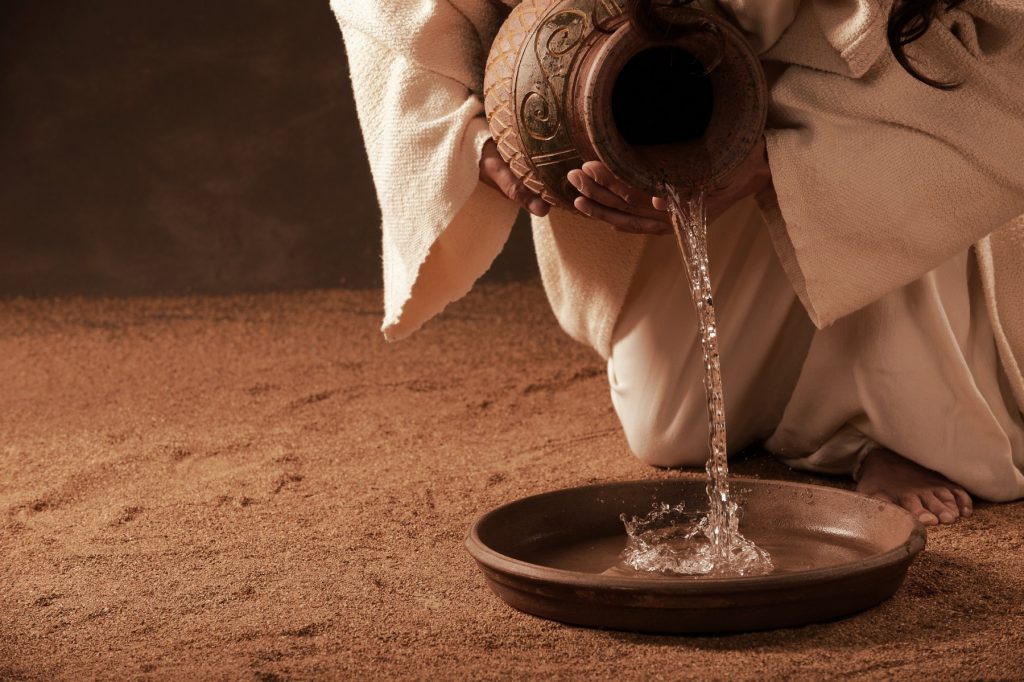 Hacedores de la Palabra
Jueves Santo 2021
¡Pies polvorientos!
Cuando Jesús se acercaba al final de su ministerio, organizó una cena para sus amigos más cercanos. El gesto que realizó lo dice todo. Dejó su asiento y encontró una palangana y una toalla. Se arrodilló para lavar los pies de los apóstoles en la mesa. El lavado de pies era un acto de hospitalidad para los huéspedes cansados ​​y polvorientos y normalmente lo realizaban los sirvientes domésticos. Los líderes y anfitriones nunca se rebajaron a esa tarea servil. Pero Jesús lo hizo.
Sentado una vez más a la mesa, Jesús preguntó si sus seguidores entendían lo que había hecho. Los instó a asumir la misma postura, siguiendo su ejemplo al servir a los demás. Les aseguró su bendición si lo hacían.
Jesús todavía llama a sus seguidores a ser líderes en el servicio a los demás, no solo en la iglesia, sino también en nuestra vida pública y profesional. Ningún memorando corporativo o discurso conmovedor tendrá jamás el impacto de un líder que modela constantemente la actitud de un servidor, anteponiendo las necesidades de los demás a las nuestras, tomando medidas medibles para satisfacer esas necesidades y haciéndolo todo sin buscar recompensa.
¿Tenemos líderes hoy que se niegan a jugar a la política solapada? Lee Nehemías 6: 5-9. Cuando la intimidación no detuvo el progreso en el muro de Jerusalén, Sanbalat y sus aliados hicieron campaña para manchar la reputación de Nehemías.
Nehemías rechazó sus acusaciones, aparentemente ni siquiera se molestó en evitar que sus cartas llegaran al rey. Con la conciencia tranquila, Nehemías debió haber contado con la plena confianza del rey Artaxarxes, quien conocía sus años de fiel servicio. Nehemías también se negó a recurrir a las contraacusaciones. En lugar de perder el tiempo en un intercambio verbal que lo distraería de la pared, oró e ignoró la política solapada de sus adversarios.
Como líderes debemos mantener nuestra integridad en el trabajo y las acciones para que la oposición no tenga motivos para las acusaciones que se nos hagan. Y debemos resistir la tentación de participar en sus juegos políticos, eligiendo en cambio continuar el trabajo que nos hemos propuesto hacer.