Can't make it to town for the Fall Arts Festival this year?
Prefer to bid online? Come to our online art auction featuring paintings by
Bill Sawczuk
View and purchase artwork online September 1 – October 15
at http://www.biddingowl.com/OLMCatholic
View paintings in person at Our Lady of the Mountains
September 1 -October 15.
Questions? Please call the office at 307-733-2516.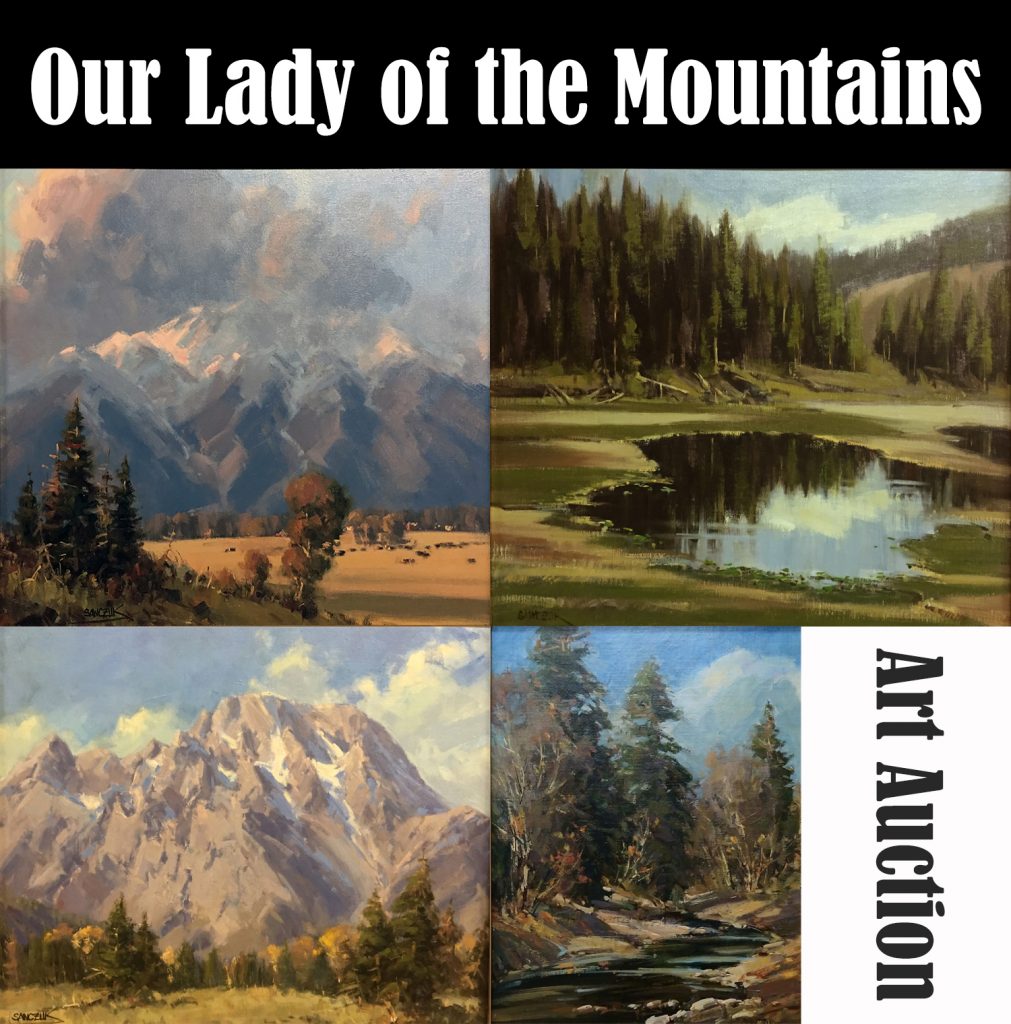 ¿No puede ir al pueblo para el Festival de arte de otoño de este año?
Prefiere hacerlo enlinea? Venga y sea parte de nuestra subasta de arte enlinea con obras de arte de
Bill Sawczuk
Vea y compre obras de arte en linea del 1 de Septiembre al 15 de Octubre en http://www.biddingowl.com.com/OLMCatholic
Puede ver las pinturas en persona en Nuestra Señora de las Montañas 1 de Septiembre 15 de Octubre
Preguntas? Llame a la oficina al (307) 733-2516