We still have a few spaces available for our Leap Day Build Day!
Please consider joining our build team at the Grove from 8:45a-4:30p on February 29th as we assist in building safe, affordable homes for community members who are in need. You can register online at https://sforce.co/2TpBYC2 or sign up on the bulletin board in the Gathering Space. If you would like to join in but are unable to be there for the entire day, please stop by the office. Hope to see you there!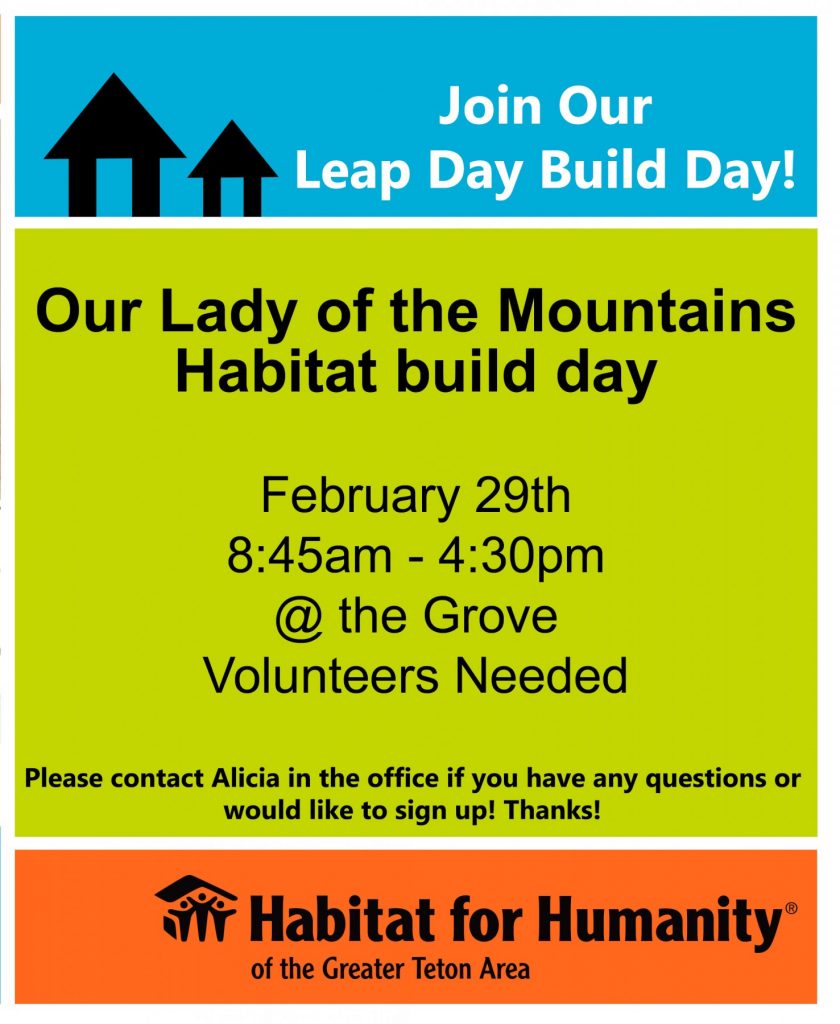 ~~
¡Día de construcción!
¡Nos uniremos a Teton Habitat para un día de construcción! Considere unirse a nuestro equipo de construcción en Grove de 8: 45a-4: 30p el 29 de febrero mientras ayudamos a construir viviendas seguras y asequibles para los miembros de la comunidad que lo necesitan. Puede registrarse en línea en https://sforce.co/2TpBYC2 o inscribirse en el tablón de anuncios en el espacio de reunión. Si desea unirse pero no puede estar allí durante todo el día, pase por la oficina. ¡Espero verte allí!