Southwest Liturgical Conference
Annual Study Week
January 18 – 20, 2021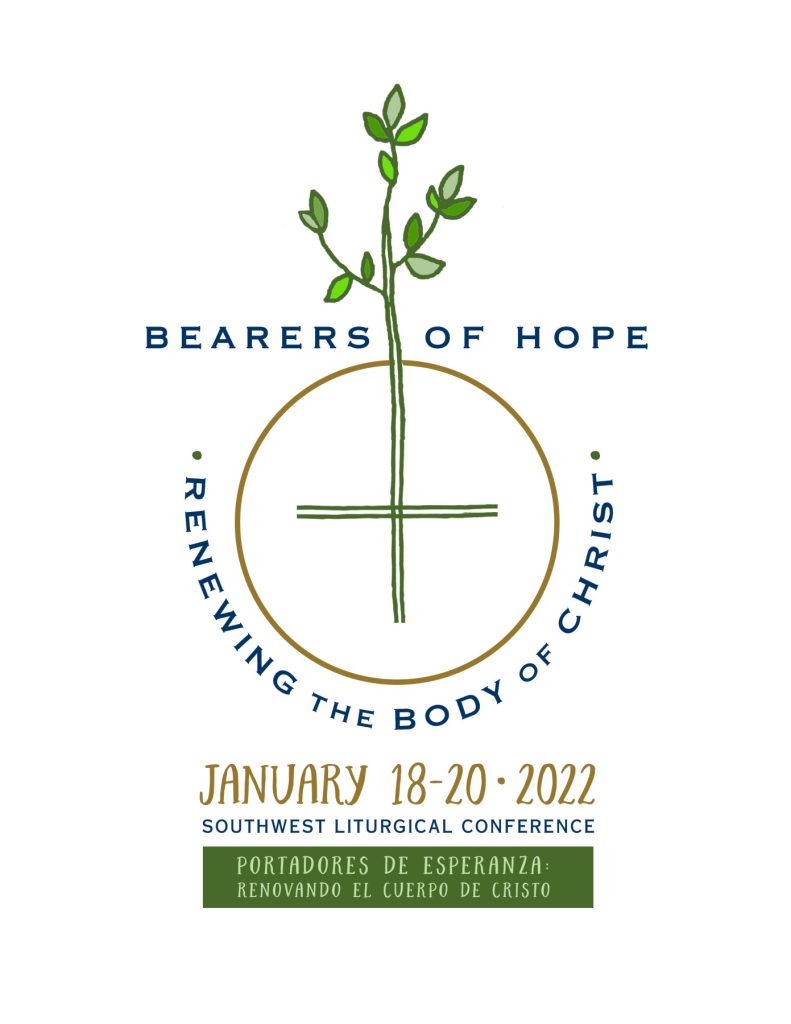 Formation Opportunities Abound as the Southwest Liturgical Conference celebrates its 60th Anniversary.

Amid pandemic frustrations, the Southwest Liturgical Conference continues its mission to provide quality liturgical formation which supports the vision of the Second Vatican Council. This year, the Study Week will take place virtually January 18-20. The theme Bearers of Hope: Renewing the Body of Christ will explore the celebration of sacraments and activities, as parishes reopen. How do we embrace the days ahead within our families, our parish community and the world? Keynote speakers include Dr. Anne McGowan, Bishop Robert M. Coerver, and Dr. Timothy O'Malley, with presentations from Fr. Paul Turner, Robert Feduccia, Pedro Rubalcava, Fr. Patrick Hannon, Dr. Dolores Martinez, and Diana Macalintal.

"The Southwest Liturgical Conference is the longest running liturgical conference in the United States. This year is our 60th year of formation and despite the challenges of the pandemic, there are many blessings. We are able to bring our conference virtually to everyone and many notable authors and academic leaders have agreed to participate" says Ruth Dillon, President of the Southwest Liturgical Board. "To share this opportunity with everyone, we have chosen to celebrate by offering a special anniversary registration rate of $60 if you sign up before November 19. We are also going to offer a group rate so if a parish liturgy committee, an RCIA team, an art and environment team, or interested parishioners wish to take advantage of the formation, a group of up to 10 persons can register for full access for $300. Additionally, the content will be available online for 60 days afterwards so unlike a live conference, participants can actually attend all the workshops if they so choose."

In addition to quality formation and time for prayer together, attendees will have an opportunity to visit the virtual exhibitor booths where publishers and artists alike will share insights and information about their creative process and products.

"The Southwest Liturgical Conference has a rich tradition of formation and support for our dioceses and parishes for over 60 years and we want to celebrant that history. All clergy, catechists, ministers, musicians, parish staff and those in the pew, are invited to attend", says Mrs. Dillon.

The conference will conclude with a special presentation featuring several bishops who will reflect on the liturgy post 1961 and the Constitution on the Sacred Liturgy; the Latino influence and involvement in the liturgy over the past 60 years; reflections on the contributions of the Southwest Liturgical
Conference to the liturgical life of the church and thoughts about the reform of the liturgy today.

Registration is now open. Go to www.swlc.org for all the conference details.